Let's start with a simply question, why do I need a cooling pad?
First we shall look at what I am currently using to play games, and that is the MSI GS70
Specs are as follows
Intel Core i7 4700HQ,
16GB RAM,
1TB HDD + 250GB SSD
Nvidia GeForce 2GB GTX 870M
MSI Claim this is the World's thinnest Gaming Laptop, and I have to agree, so does this laptop has its own cooling system? Well, yes, it comes with their duel fan thermal cooling system. Two fans that oscillate at different speeds based on how hot the system gets, these fans pull in cold air and push out hot air via the two side ports. MSI Claim that this process is fantastic and does a great job, however, I can tell you now,during long periods of gaming you will notice a build-up of heat on the left hand side of the system, this is where the Nvidia GPU is found.
In the past I have owned a bunch of Alienware systems, these systems are much thicker than the MSI GS70, but the cooling system used for them is much better, as I never felt heat anywhere on top of the system, only found heat on the underside.
So that's, that covered, you now know what I am using and why I needed a cooling pad.
Out of the box, design and setup
Is it cool is here or is it just me
I have chosen to test out the Cooler Master NotePal U3 which fits laptops up to 17 inches, the MSI GS70 measures a total of 418mm in width and 280mm in depth, the NotPal U3 dimensions are 420mm x 320mm, so the laptop just about fits snugly on it. The NotePal U3 is Cooler Masters ultimate design for the ultimate in cooling with the power of three separate fans.
On closer inspection of this fine product, it arrived in a huge box obviously, with specifications and features on the back, the NotePal U3 was very well packaged, which you would expect from a very High quality product and a well known company.
The NotePal U3 comes with three separate fans, USB Power cord with a USB connection and as an added bonus, you get a laptop band that allows you to attach your laptop to the back of the NotePal U3 and carry them both around with you with ease.
The NotePal U3 is very simplistic in design, using just one aluminium sheet which is approximately an inch and a half in height at the back and approx 5mm in the front. Is uses rubber to hold the aluminium plate in place, two on the back, which also allow you to wrap your cables around if needed, and one on the front, which also has the Cooler Master branding etched on to it.
The Fans use a unique pin system, which allows you to place the fans anywhere on the Aluminium plate for the best cooling possible for your laptop, once attached they are pretty much secured. The USB cable that powers everything comes with a clip that attaches to the aluminium plate, fan controller and USB Input Port so you will not lose the use of that USB port.
Personal Usage
So if you recall my system does get rather hot during use, well more with gaming, general use not at all, so what games did I end up playing while using the Notepal U3, Alien Isolation, Middle-Earth Shadows of Mordor and the brand new The Evil-Within, all games were set at the highest possible settings running at 1080p and no less that around 40FPS give or take an FPS or two either way. Now that's a lot of power required to render these games and those stat, so as you can imagine the GPU would be working its epic heart off to produce what we see on screen and enjoy playing.
Before I started using the NotePal U3 the laptop would get rather hot, starting from the top left working slowly down the laptop towards the WASD keys and then down towards there I would be resting my palm. Now MSI has made some advancements to its cooling system and with a latest EC update and bios update you can now manually increase the speed of your fans, this does help with cooling a little bit better than before.
However, even with the update after a good amount of time the system would still get hot around the areas mentioned before. So chucking it on to the NotePal U3 does it do any better under full load? Much better, yes, I played the same games under full load, max settings and everything for about the same amount of time, and the heat around the back, WASD and palm areas were no longer very hot, it was more comfortable to touch, a bit like our body temperature of warm skin.
So you can see even with MSI's Cooling system, I would personally recommend getting a cooling Pad to help your system keep its temperatures down,not the GPU or CPU as they require heat to work,but to keep the laptop case touchable.
General Overview & Specs come from the Cooler Masters Website
GENERAL OVERVIEW
Patent-pending adjustable fan with speed control function, powered by one USB.
Quick release fan, easily lock on, replace and remove.
Unique fan speed control clip for quick setup and replacement.
Aluminum mesh design for excellent heat dissipation.
Slim and lightweight for great portability.
Ergonomic angle for comfortable viewing.
Accommodates up to 19″ laptops
SPECS
Model
R9-NBC-8PCS-GP, R9-NBC-8PCK-GP
Available Color
Sliver: R9-NBC-8PCS-GP
Black: R9-NBC-8PCK-GP
Materials
Aluminum, rubber
Weight
1.04 kg, 2.3 lbs
Dimension
420 x 320 x 65 mm (W x H x D)
Fan Dimension
80 x 80 x 10 mm (3 fans) (W / H / D)
Fan Speed
950 ~ 1800(±15%) R.P.M.
Fan Speed Adjustment
Fan speed dial
Fan Airflow
15.4 ~ 22 CFM (for each fan)
Fan Noise Level
26 ~ 24.5 dBA
Power
USB 5V DC
USB Port
USB 2.0/1.1 x1(For power input)
Power Consumption
0.24~0.46A
1.2~2.3W
Compatibility
Support ups to 19″ laptops
Final Comments
You can grab the Cooler Master NotePal U3 for around £30.00 on Amazon (http://www.amazon.co.uk/Cooler-Master-Cooling-Notebook-NoteP/dp/B00ED3WMTC/ref=sr_1_1?ie=UTF8&qid=1413645634&sr=8-1&keywords=notepal+u3), is it worth it, if you find your system getting rather hot, a resounding YES! The configuration of the fans allows setting the fans in the perfect place under your laptop to help bring the heat down. It's light, well made, does not look out of place and does what's on the box, cools your system down.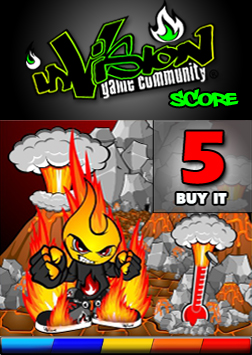 Disclaimer:All scores given within our reviews are based on the artist's personal opinion; this should in no way impede your decision to purchase the game.