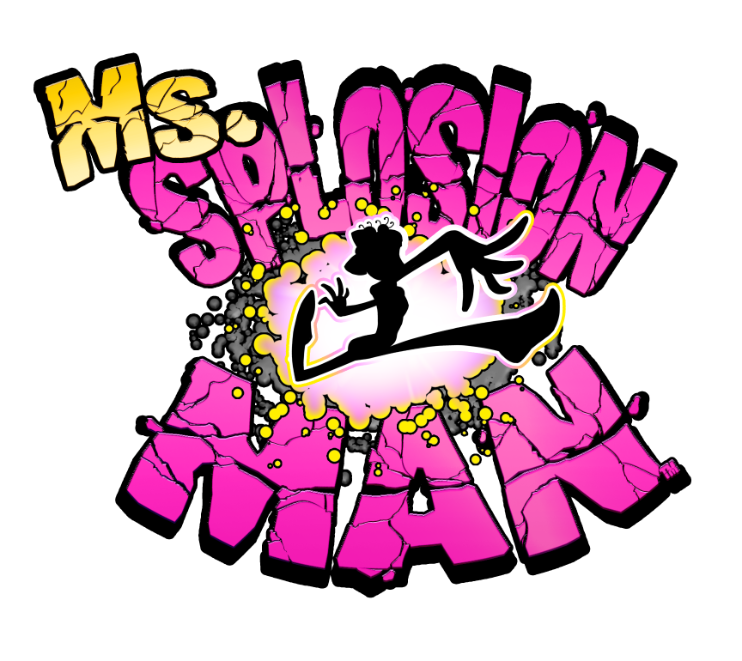 Containment Failure: Ms. Splosion Man Finds iPhone, iPad, and iPod touch Devices "I thought the 'sploding was over," weep distraught Scientists
Though tragic, the destruction wrought by the escaped sentient plasma known only as Ms. Splosion Man looked to be contained to the lands of XBLA. Big Science picked up the pieces, and that which was once sploded has been rebuilt. Dangers that should never have been forgotten have faded into memory. But today, Twisted Pixel Games announces terrifying news. Ms. Splosion Man survives, and her outbreak will spread further than even the most dire forecasts had predicted, with a splode radius large enough to reach iPhone, iPad, and iPod touch devices, once thought a safe haven against this agent of devastation.
Reports are trickling in from several sectors, hinting at mutations Ms. Splosion Man has undergone while travelling between the different platforms.
The iPhone, iPad, and iPod touch version sports new features like 6 Splosive Powerups, 1,500 Challenges, and 10 Tiers of Fame, all built on a completely revamped BEARD Engine optimized to bring smooth, fluid movement and control to touch screens. On the Retina Display, Ms. Splosion Man is one of the most visually striking and beautiful platforming games the mobile market has to offer, taking full advantage of the latest hardware. Three exotic worlds, 50 levels of gameplay, and all of the new features are available on the App Store today for $2.99