Life is Feudal: Your own is a medieval simulator developed by Bitbox ltd, who have seemingly come out of nowhere with 5 years in the industry. Going for more of an everyday life simulator rather than a survival game, where the genre is slightly saturated with all the recent games coming out. The closest game to liken to would have to be Reign of Kings which has been around for a lot longer and has also recently made its way out of alpha/beta.
Story
The game starts with a photo cutscene talking of an old life, ruled over by one king who brought together all clans. But after a war breaks out, everyone was drawn apart or cut apart by the blade, with only a few leaving the lands to make their own kingdom elsewhere, a handful of "madmen" who carry with them their experience in both war and work. Hailing from 1 of 3 different clans you will start your life on a massive island, either on your own or finding other players to form guilds with.
The story pretty much ends there, with no real Goal or end-game for you to experience, the game is open from that point onwards and it is up to the players to roleplay their own stories, conquests and more. Though the game does lack a story it does throw a paragraph or 2 your way as you work in the mines, chop down trees or simply make a living, telling you of the experiences and trials you face.
Gameplay
Like other medieval/creation games you start off with nothing and must work your way through stone tools up to metal crafted arms and armour. The map is made up of blocks in which you can place structures or terraform into a flat land for your "town" to flourish on top of. However every tile comes with its own height value which can lead to much frustration when you need to flatten a 21.6 tile to 19.8 as well as time consuming as each dig only changes it by .1.
Taking a note from the RPG's book, LiF has 30 crafting skills, 30 combat skills and 5 minor skills, with 5 different stats that can affect all of those skills. Skills range from mining to cooking food, changing the recipes you can make and the quality of items you craft. Stats are Strength, agility etc. and they increase your health, stamina as well as slightly affect the quality of items you craft with the appropriate skills. Every time you perform an action you will gain experience to do with that action, so mining a wall with give you exp to your mining skill, going up to 100 from 0 in stages of 30's for new abilities and recipes.
The main thing to do in LiF is to make it your own, designing a little village for you and your friends or a training camp to help out new players and teach them the way of combat. Each server is different with the ability to change the speed of crafting, farming and skill caps so your gaming experience can vary a lot. You could spend an entire game being a peaceful character or one who is hell bent on warmongering, again this is dependent on the server you are on.
While other games do have the crafting, survival and other aspects from LiF, they don't take nearly as long to get into. It took me plus 5 other people to get a wooden wall erected within 3 days around our base. Getting into metal gear and weapons also took quite a while, starting off with just 3 people then growing to 8, the more people you have the easier the game becomes. This is one of the few games where you might find it hard to play on your own, let alone have fun whilst doing so.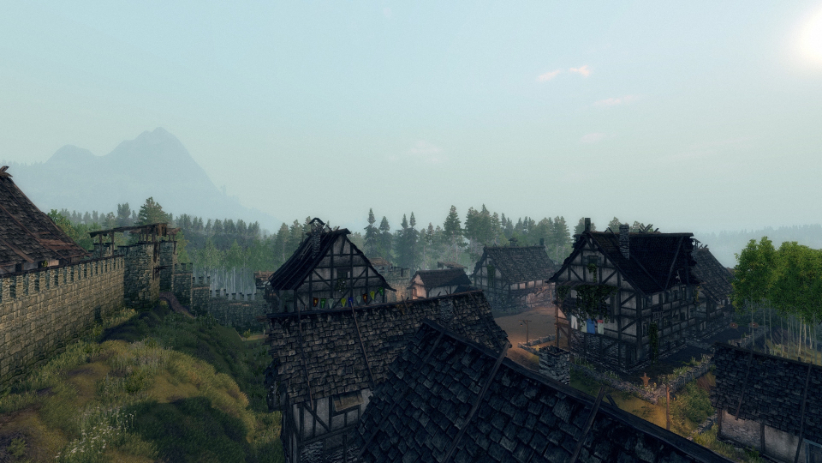 Overall Thoughts and Feelings
Life is Feudal stands by its name, sometimes the hard work you put into your base is futile when someone can come along and raid you for all you're worth, even if it's not a player it could be a rampaging bear. A lot of work needs to be done on balancing the game, both on its many bugs that currently plague the lands and the damage and health that the creatures of the world have. There is a lot wrong with the game, however it is a good sight to see when the developers do send out a patch to add in new features and fix the game.
Life is Feudal gets a 3/5, while it has a lot of survival aspects it is a Simulation game through and through with some RPG elements thrown in for good measure. The time it takes to get started will be a big part of the game that will put many gamers of starting, let alone continuing the game, you really need to play this with a group of friends or join a group. Apart from the game crashing at least once a day (Sometimes around 7 times a day) it does have some other stability issues which occurred on several servers or perhaps it was the games fault and not the servers themselves. If you like medieval time games or simulator games, LiF definitely goes in depth to the day to day lives as you set out to be a miner, farmer or what have you, but I feel that the time needed to be invested in this game will be a major detraction from the fun that can be had behind that 20 hour mark.