Read Part 1 Here
Read Part 2 Here
My final review is here, and I've saved the best 'til last. Some say an MMO doesn't really begin until you reach the end game, where the levelling grind comes to a halt and the real feats of power come into play. Wildstar's levelling process is singularly brilliant, but the end game is a real treat. Join me as we journey into what Carbine have coined the 'Elder Game'.
For the final time, the enormous flashing LEVEL UP font explodes across my screen. We've made it. Me and my bubblegum pink aurin are level 50, and ready to take on the universe. Reaching the level cap hasn't been particularly challenging, but it has been a party every step of the way. I have high expectations for the Elder Game, and I don't have long to wait.
Veteran Zones
Gearing up is, as usual, the priority for fledgling level 50s, and there's no need to delay! Special Elder Game zones are brimming with daily quests, challenges and various ways to earn the reputation and gems you need to purchase gear. Most exciting of these are the public challenges dotted around, which require a certain degree of teamwork from helpful surrounding strangers. Earning faction-wide buffs from these challenges will give you the boost you need to earn enough reputation to gear yourself up enough for the crux aspect of any MMO – group raids and PvP.
So, the Elder Point system is your ticket to earning Elder Gems, which you need if you want to get yourself all ready for our end game party. Making the most of the bonuses and buffs from your house is going to be really beneficial here. Your house isn't just pretty – it's really, really useful.
Let's talk about daily quests, and no groans please. Dailies are often exhausting, but we need them, we love them. At the Crimson Badlands, the quests will reset every day and they are relatively varied which helps with the tedium of dailies a lot. Here is where you can start specialising into PvP and PvE – for PvP, you'll be heading into rated battlegrounds, arenas and warplots, and for PvE there's dungeons and raids. You can buy PvP gear from vendors using 'prestige' which you earn from PvP battlegrounds. For some higher tier gear, you must have a certain rating in order to purchase. I haven't delved too much into the PvP admittedly – I have always been a PvE MMO player.
Grinding for reputation is something of a gruelling process. Elder Game certainly is not easy. And there's a whole ladder of grinding that has to be struggled through before you have the gear to really start punching up Wildstar's endgame. I hate to say it, but the Elder Game grind really had me fighting for motivation. It's so looooong. But cupcake, it was so totally worth it. Let me break it down for you.
Warplots
Warplots are an Elder Game PvP feature, composed of a 40-man war party in a customisable war setting. You own your war plot, and control war coins which you spend customising your base. Once you're built and set up, you queue using a queue finder and the match begins. The Mercenary System allows non-party members to queue and to join war parties that need numbers, so although 40 is an intimidating number, not having sufficient members is not a problem. But let's take a moment to appreciate the possibilities of warplots when it comes to guilds – epic PvP battles which can only make you feel totally and utterly bad ass.
The map is fully customisable. There are 7 modifiable 'sockets' on the map, similar to the housing system, and over 140 available modifications and almost endless ways to combine these. War coins are collected by destroying the enemy team's modifications, and other such challenges during the match. Targetting mods' structure units allows you to destroy the mod itself, by taking out its power. Mods can be repaired using match resources, and these resources can also be used to upgrade mods. Mods offer bonuses and buffs, barriers, guards, traps and turrets can be strategically placed. The defensive and offensive balance is entirely up to the team, and the customisation available is as staggering as with the housing system that I looked at in my previous review. The mods available can either be purchased or crafted.
Building your map is done outside of match time – so there isn't really a time constraint, you can enter your map at any point and really hone your map and customisation to suit your needs and wants. Everybody can contribute to the building of the warplot. The party is organised into ranks, with certain ranks having more permissions than others. So team coordination is a big deal, however the sheer size of the party means that, unlike in an arena, a few stragglers won't make an enormous difference.
Each party has an energy metre, which is depleted according to what your mods are using – certain mods use different amounts of energy over time. Taking damage to a mod loses energy, and boss fights will also affect it. First metre to zero is the loser.
Paths will also have an impact on the Warplot. Explorers have access to certain areas, for example.
Go on, cupcake. Get building your enormous fortress of death.
Adventures … lots of Adventures
So I've hit Veteran Adventures. Check that out – veteran. A little bit of an ego-boost keeps me going as I delve into Malgrave Trail. So an adventure is a group PvE experience, not quite a dungeon and not quite a quest. In this particular one, which I find myself doing repeatedly as I begin farming gear so that I can move onto dungeons, you protect and gather resources for a caravan. Escorting this caravan over the trail is accompanied by a number of random events and challenges, whilst you must also guard the members of the caravan and choose a path for them to travel down. The decisions you make throughout will determine your success. If you can protect all 30 members of the caravan, you come out with a gold medal. This is good news, because this means better loot! And if we can do this as few times as possible, that would be great because it rapidly starts to lose its shine. It gets a little tedious. It's not difficult, it's not challenging. It's like a chore, something leading on to bigger and better things.
And the caravan is really, really slow.
Adventures are refreshing in that the concept of kill trash/kill boss is laid aside, and instead you are forced to make decisions, which will have a significant consequence on the outcome of the adventure. Although similar to a dungeon, there is a distinct RPG element to adventures.
Completing an adventure can take up to an hour, sometimes longer, so it is a bit of an investment of time, although the genre is all about using up a whole load of time. Stick with it, guys and girls. Grinding adventures is just the first cog in the great Elder Game grind machine.
Veteran Dungeons
And this is why all of that painfully slow adventure grinding is worth it – veteran dungeons are almost the polar opposite. This is basically your hardcore/heroic/super-tough versions of the dungeons that you have already experienced along the way as you level, and there are four of them. The difficulty has been notched up, the mechanics have changed and content has been added in to ensure that you are always on your toes. These bad boys are tough.
Like the adventures, there is a medal system for veteran dungeons, where gold medals are awarded for quick completion and few deaths. Dungeons drop veteran tier level gear, and sometimes Epic gear if you complete challenges and are hitting those top medal rewards.
The dungeons are that much more fun than the adventures, and it's just because one wrong move could wipe a party. That level of commitment is exciting. Watching out for telegraphs, and for your environment, learning tactics for bosses, it's all such a huge thrill, and the teamwork aspect is just a tad more relevant here. Of course, adventures rely heavily on the team, but the risks seem more immediate and wipe-threatening in the dungeon environment. A personal favourite is Skullcano, one of the real toughies.
RAIDING
And here we are. Ladies and gentlemen, this is for me the crème de la crème of MMO gaming. Raids. And the raids in Wildstar are notoriously hard. No kidding! The producers at Carbine say that they themselves cannot beat their own raids and that is exactly the way they like it. Carbine don't want raids to be accessible. They want to limit raids to the very elite of Wildstar players, just a small percentage of players that ever log on to the game. The learning curve is steep, the bosses are nigh impossible but it is a hell load of fun. I quickly come to realise that although all those veteran adventures and dungeons have been borderline tedious, they have been training me for this brutal moment.
So, unlike in other MMOs, 40-man raids are not just juiced up version of existing 20-mans. Genetic Archives is your 20-man raid, and the 40-mans are Datascape and Vale of Avalon. There isn't a difficulty grading, just 'HARDCORE'. Carbine have used a number of methods to ensure that every single raid must be carefully executed by every member of the party. You can't just run in with your gun half-cocked, or all-a-blazing. These are about precision, brutality and discipline. And entering into a 40-man raid is only possible once sufficient numbers have excelled at the 20-man, and can come together to take on the big cheese. Rather than taking weeks to perfect a tactic for a raid, Wildstar's raids will need months. Phew.
Even the trash mobs aren't like any other trash mobs you've encountered before. You can't just run past them, or pull a room full of trash together for a quick and easy massacre. The trash is hard. I find myself paling as I realise just how difficult the trash is, and find myself wondering what I'm in for when I reach a boss. The trash drops pretty good loot too, so it hardly seems fair to refer to them as trash at all. Rather than a nuisance between you and the big bucks, trash has become a challenge with a just reward tagged on the end.
Clearing a raid isn't a full stop at the end of your journey. Achievements are available throughout, such as Immortal achievements which involve killing a boss without a raid death (yeah good luck with that), and other such incentives for quick and efficient clearances of the raid. The most powerful loot in the game is up for grabs in the 40-man raids, so if you are rising to the challenge of being the toughest Exile on the street, look no further. I salute you.
But killing bosses is tough enough without worrying about achievements. The role of the tank and the healer has taken an entire overturn. Gone are the days of a healer standing on the sidelines healing the party with a click of a button. Heals must be aimed, like any other attack, and it takes skill and precision to optimise a telegraph so that a number of the party are healed at once rather than just one. The same goes for the tank, who cannot just stand in a red telegraph and absorb damage like a bad ass sponge. Mobility is key. Stacking is a thing of the past. The entire team must be highly coordinated and reactive to every movement from the boss, and from one another. Bosses telegraphs don't always appear in the same place on the floor, but are randomised according to where the group is in the room. There can be no memorising and learning, just pure skill and reactivity.
And coordination with the bosses and the trash isn't all. You can't even traverse the raid without concentrating on your every step. Disorientating eggs or missiles can send you flying off a cliff at any second, and at other moments, deliberately jumping off a cliff is the only way to dodge a telegraph that has taken over an entire room. Bombs can send areas of a floor (and chunks of your raid party) falling into oblivion. Randomly generated scenarios keep all 20 or 40 members constantly on their toes. Wildstar's raids are not for the faint hearted, and I find myself quickly losing every bit of ego over my raid-prowess that I have built up from playing other MMOs. It's a strange feeling, after all these years of raiding, to feel entirely out of my depth. But the challenge is exhilarating, and I dream of being a master raider and strutting the Nexus with my head held high knowing that nothing Carbine can throw at me is too much.
It's All Over, Cupcake!
I feel pretty sad, ending this review. It's been a journey! If you're a little more hardcore than me, you can hit Elder Game content in about a week of intense playing. But I've savoured and loved every moment. Me and my bubblegum pink aurin have gone places, and although this is all you'll hear from me, I won't be leaving the Nexus any time soon. Wildstar is by far one of the most superior MMOs I have ever had the pleasure of playing. No, it is not even remotely a clone of World of Warcraft. It still blows my mind that people are even trying to compare them.
The level of customisation, from the very beginning right through player housing and up to Warplots at the end game, is staggering. You tailor your own gameplay throughout, and this is an exciting and refreshing change. Every time I log in, I am blown away again by the beautiful artwork and animations, with an impressive cartoon-like soundtrack to accompany me on my adventures. The diversity of quests, challenges and activities throughout your levelling process keeps you gripped and never without something to do. Elder Game is extremely challenging, and not for the faint hearted, but this is a risky and rewarding move from Carbine, to limit the best for the best.
Levelling to Elder Game solo is equally as easy as in a group, and reaching level 50 does not necessarily force you into group play. Veteran zones and daily quests keep the solo player geared and entertained.
I will be returning to Wildstar, and I recommend it to any MMO player out there. These five stars are fully deserved. Give it a try, cupcake. Ciao. I'll see you on the Nexus.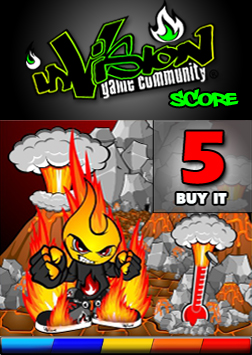 Disclaimer:All scores given within our reviews are based on the artist's personal opinion; this should in no way impede your decision to purchase the game.