"If you enjoyed Blackguards before then now is a great time to get back into it!"

Little more than a month after the release of the main game itself, German indie developers Daedalic Entertainment decided to throw out an expansion to their turn-based strategy RPG, Blackguards. The Untold Legends DLC introduces a number of new side quests to the game, playable from chapter three onwards, which focus around the troubles of the character Takate. Takate is a character from the main game; a former slave turned gladiator. Until now, little has been known his back-story, but the new DLC package reveals details surrounding the origins of the man who now stands by your side. The seven new missions which this package presents unto you will take you on a journey of revenge for these pains of the past, and reveal the deeper nature surrounding this great warrior…
The new DLC also follows the release of a large patch, 1.3, which is required in order to activate it within the game. This patch has made some significant changes to the game following the fan and critic responses, and makes a clear and concerted effort to fix and improve the elements surrounding these. Coming hand in hand with the DLC, it can perhaps be considered almost as part of the package, and is indeed a positive one, not least in the sense that it is nice to see a developer truly taking feedback on board! So kudos for that Daedalic, and thanks for showing us all that someone out there really does care about what the people want!
But back to the details of the DLC! Aside from an engaging set of new quests for us to enjoy, you can also look forward to a series of new battle maps, weapons and backing tracks alongside your new adventure. The package may sound relatively small for a dedicated DLC to have been created for it, with only seven new missions on offer, but thankfully this puts an extra few hours of play into the game and is not as small a deal as it may initially sound. The quests are actually pretty fun to play too! The developers boast of fighting rebellious slaves and undoing magic rituals in their description of the package, and you receive this and more in a tidily completed set of missions.
Many of the other elements of the game have remained the same. The look and atmosphere of the game appears unchanged, even with the big old patch update, but this is no bad thing given the positive nature of these elements in the base game. Gameplay remains more or less the same too, with some minor tweaks and changes to combat and role-playing elements, but these again come as part of the patch rather than the DLC itself.
If you enjoyed Blackguards before then now is a great time to get back into it! With the patch having made a significant set of minor tweaks which visibly improve the game, and the DLC providing something fresh for players to spend a couple of hours enjoying, there is more to the experience than ever. The DLC also comes at a relatively reasonable price tag if you are looking for a bit of cheap yet fun and interesting gaming for the weekend, at only £4.99 on Steam UK(correct at time of writing!). If you were not a fan of Blackguards, you should know that little has changed and this may still not be the game for you. If you did like it however, it is a great addition to go and pick up!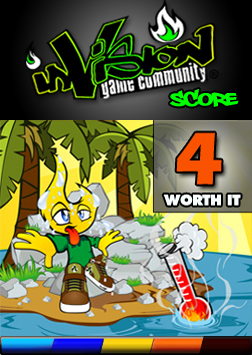 Disclaimer:All scores given within our reviews are based on the artist's personal opinion; this should in no way impede your decision to purchase the game.