Konami welcomes us gamers back to Castlevania Lords of Shadows 2 with their latest DLC Revelations, instead of playing Dracula you get to play his son Alucard, but the questions as always, is the DLC worth forking out for.
You do require the full version of the game to play the DLC, and we would recommend you playing through the original before hitting the DLC as the DLC contains a lot of spoilers.  The DLC fills in the backstory as you play Alucard, using a sword (Crissaegrim) instead of a whip, meaning all new gameplay mechanics are ahead.
If you have playing through the game already then gameplay mechanics will seem a little similar, but he does have his own set of unique skills, which can be upgraded using experience points. As with Dracula you also get magic to play with, Glaciem allows Alucard to heal himself in battle by dealing damage to the enemy and Igneas allow for high DPS, there are no new weapons only the sword, saying that there is only one weapon in the DLC, would not make much of a difference as the DLC is nowhere near as long as the original game.
Alucard has all new powers, with Dracula you had Bats, projectiles and the mist, now you get Bat Form, a spectral wolf and timeless vision, you will find yourself using these rather a lot during the game. There are more puzzles to complete, even though relatively easy unless there is a time limit, and a lot more platforming to challenge you.
The story starts with your main objective, to make sure your father succeeds in what he plans, so Alucard manipulates a few things that could hinder Dracula's success. The whole games story is told really well through some great voice acting, and epic music and the HD quality graphics, in no way was this a ripped out pile of crap, Konami have kept to the quality standard expected with any Castlevania game.
We did not wish to spoil you with an in-depth look at the story as it would simply spoil your gameplay, all we can say… Go grab this DLC for under £5.00 on Steam. The DLC is not too short by any length and you can expand the time you play in the game by doing the trophy hunting.
Sorry for the shortness of the review but the facts are simple
HD Graphics
Epic Music Score
Great Voice Acting
Great Story
Perfect Gameplay Mechanics
Not too short
Great Price Point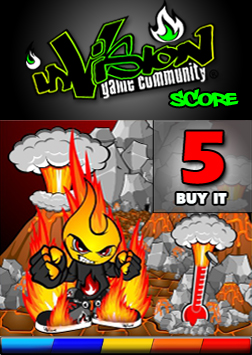 Disclaimer:All scores given within our reviews are based on the artist's personal opinion; this should in no way impede your decision to purchase the game.