Banished is a city building strategy created by Shining Rock Software. One developer who managed to design a unique city building game where the biggest challenge is to survive. The genre has seen some clever titles recently, such as Tropico and of course the famous SimCity, but none delivered an innovative gameplay of Banished.
Tutorial is one of the best I have seen in games lately, it shows you everything you need to know to start building and maintaining villages. Although it never tells you that all your citizens will most likely die when first winter arrives. Learning to build structures and to gather resources is all nice and easy, but as soon as you create your first tiny village, the struggle starts.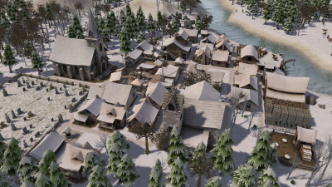 After playing the game for three days and losing 7 villages, you would think I had enough. No, this is exactly why Banished is so amazing, it keeps you coming back, trying to keep your population alive as long as possible. It's not a brainer really, unless you never been in the wilderness before. It would be wrong to compare this title to others in a genre as it has entirely new gameplay style. There are no missions, no long-term goals or anything similar which you might expect in a building simulator. Your only goal is to survive harsh weather conditions and famine.
For some reason all game's tools are off by default, I suggest you open three important ones. General stats where you can see citizen's basic statistics, Events which will get you depressed from time to time, and Jobs (Profession) will let you know how many workers you have and where they were assigned. The game is pretty much realistic and managing workers or resources is not a straight forward task as you might have expected.
In fact, it is so realistic that you will most likely face the death of your entire population when first winter comes. We are all used to civilization and all the comfort that comes with it. Playing Banished is entirely opposite, there is no civilization and no advanced technology, and instead you are asked to manage simple resources as people used to so many years ago.
This is where the true challenge of surviving lies. I made a mistake and focused on building all available structures at once, with the result of adults and children alike dying of starvation and that was the end of my first settlement within 10 minutes. Changing the strategy helped a little with the second one. The game made me think of what would I need if I was cast out in the wilderness? First thing would be roof over my head so I built houses for five families in my nation. The next crucial thing would be food. Let's clear some land and place crops field. Add a fishing dock and that should be enough. Well it was nowhere near enough. Seeds have to be planted in spring and harvested in late summer or early autumn. Then there's firewood and coats to keep us warm in winter.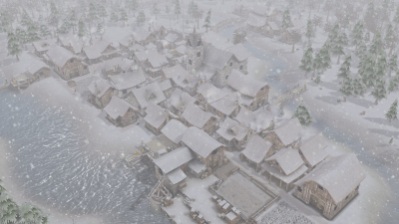 Every new village lasted bit longer than the previous one and that was enough for me to keep playing this game. I cannot say it was fun as Banished got me sad so many times. For instance, I got notifications of children being frozen to death. It truly is a simulation of life and you will experience that with every little step you take. Planting crops on the same spot for too long will ruin soil, harvests will yield different amount each season, or when your people start freezing in spring and you don't have enough firewood to save them.
Like with most other city builders you will face disasters, but with Banished these are natural ones. Disease will spread and strike down every person in your settlement unless you have a Herbalist or Hospital. Fires will destroy your hard work on city planning, or when pests arrive and eat all your crops leaving you with no food to survive winter. Like that's not enough, but you will also have to build quarries and mines to get iron and stone in order to build new structures and tools. It is all very tangled in the same way as surviving the real life is. I am just glad my villagers never had to pay bills or it would have been too much to cope with.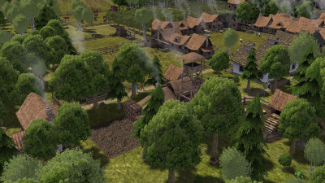 Visually, Banished is a strategy game with incredibly realistic weather effects. Rain and snow will cover your screen and you won't be able to see what's going on, you can turn this off in the menu though. Structures and resources aren't really stunning, although it does not matter since you will focus on surviving and won't have much time to admire the environment. Unlike that cosy soundtrack which was so pleasant that lured me into false feeling of security.
The game plays as a survival simulation with the great challenge of keeping your people alive throughout the year. I cannot say it's a great city builder, but it is unique and amazingly good experience. If you are looking for a typical city building strategy then Banished is not the one for you. Those wanting to try a new survival game with no zombies or some other undead creatures, should certainly try this title. It was nothing I expected the game to be and instead it delivered a lot more than any other game in that same genre.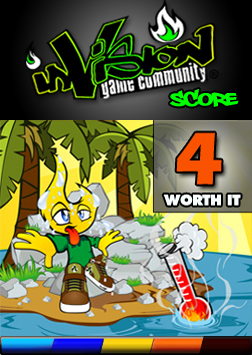 Disclaimer:All scores given within our reviews are based on the artist's personal opinion; this should in no way impede your decision to purchase the game.