Double Fine Productions started a Kickstarter campaign back in 2012, seeking funds to develop an old style point and click adventure game. Although the company was not well-known, it had one guy that everyone trusted. Tim Schafer, the creator of titles like Grim Fandango and Full Throttle, and co-creator of legendary The Secret of Monkey Island 1 and 2. It's easy to understand why Broken Age got so many backers, as Tim was behind it. Final funding was almost 10 times more than what team asked for and expectations were high. I was one of those point-and-click addicts who could not wait for the game to be launched.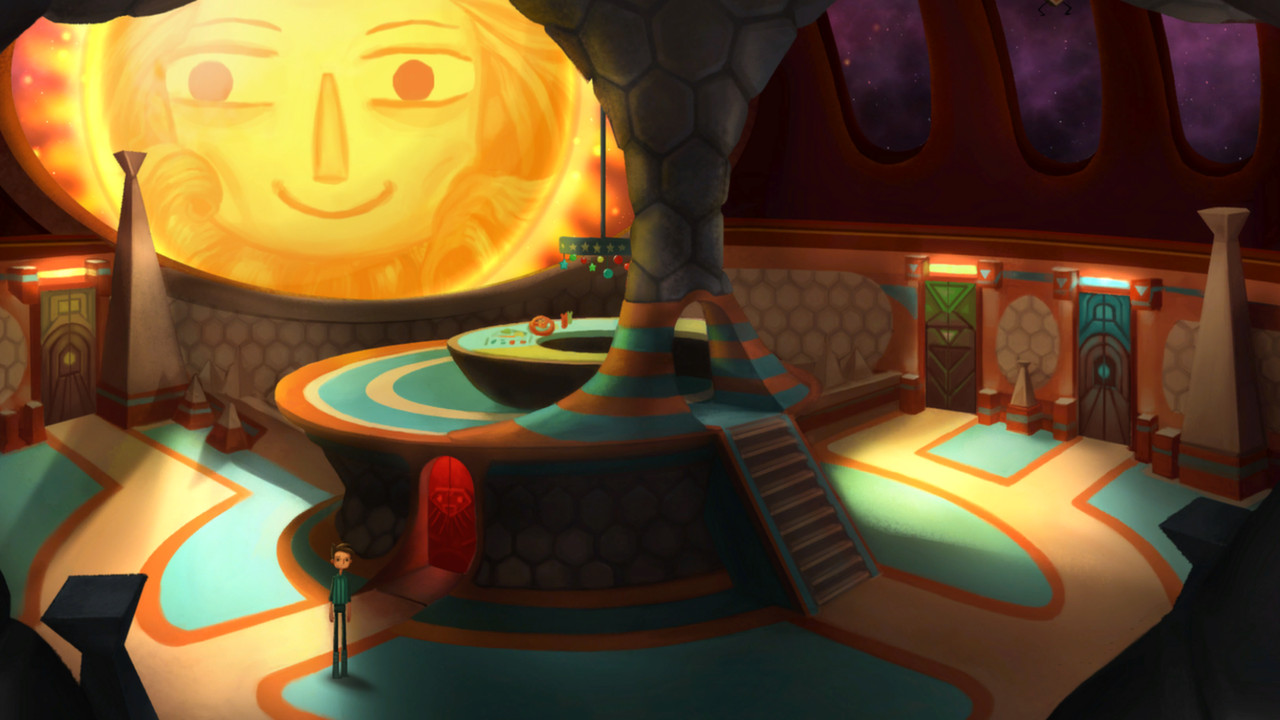 The game features two playable characters and players will guide them on both on their rather unique adventures. On one side we have Vella, a young girl who has been choose by her village to be sacrificed to a monster. Funny enough, her whole family is cheerful about it, except for the granddad who opens her eyes by telling a story on how things used to be. There might be a hidden story within as Vella's journey shows us how people just go on with the flow and live by some unwritten rules. She comes from a baking village and the whole world resembles one beautiful dreamland.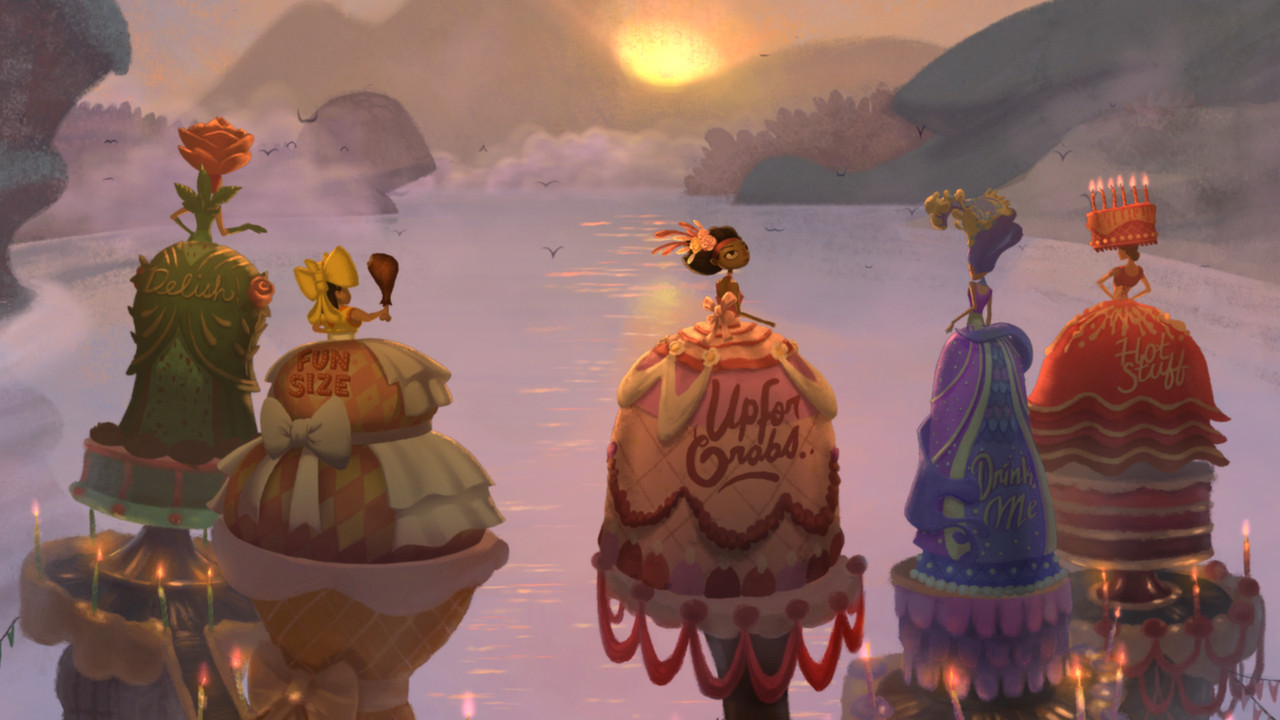 At the same time, or maybe not, Shay lives in a spaceship guarded by an overprotective computer who took a role of his mother. He is set to do funny and cute, but utterly boring adventures day in day out, until he finds a way to do a real one. His mother, which is represented by s smiling sunny face, treats Shay as a small child. Humour can be found in all that, especially when he is offered cereals for a breakfast. With some 20 types of those, try going through them all and hear a funny response this boy gives when he decided not to go for an offered one.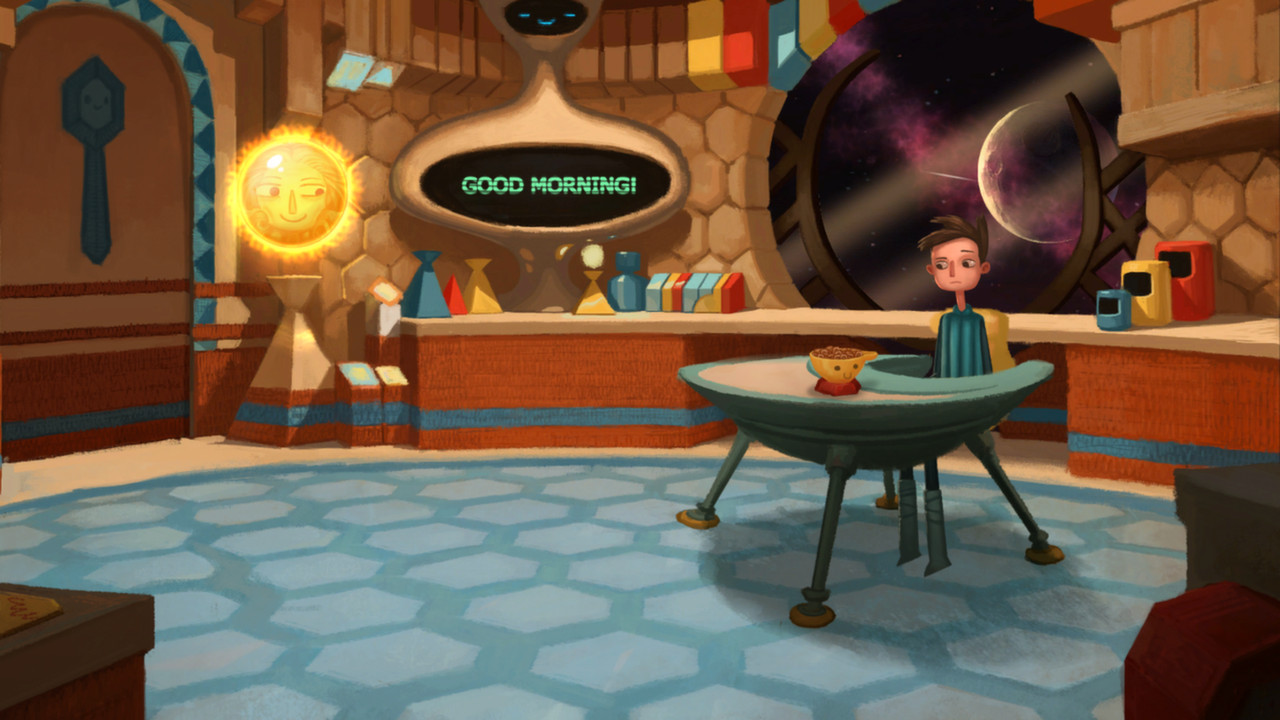 Broken Age is all about a story, and as much as I would love to write about it, it is not possible without throwing in some spoilers. The story is worth playing a game, developers done that part right. It is the crucial element of any point-and-click adventure and without it the game would lose its meaning. Even though Vella's and Shay's stories are connected, player can complete one of them without even starting the other. Clues about the connection can be seen in dialogues, but it would have been better if players were required to play tasks in order. This way, we could understand their lives better and not be puzzled so much by the ending.
Another important element of any point-and-click title would be puzzles. Broken Age has fairly easy ones and there was no big challenge completing the whole adventure without getting stuck and thinking what item goes where. Not necessarily a bad thing as it keeps players focused on a storyline, though more challenging puzzles would be welcomed in the Act 2. When you think about it, the main reason why we loved those games such as The Secret of Monkey Island was the story it told and jokes we found along the way.
The dialogue compensates for that, with an incredible voice acting and needed humour. For instance, a knife will set loose in a space and have something to say about it. Just to listen through dialogues was so entertaining. Shame that some voiced characters were seen only once or twice in a game and I hope they will come back in the Act 2.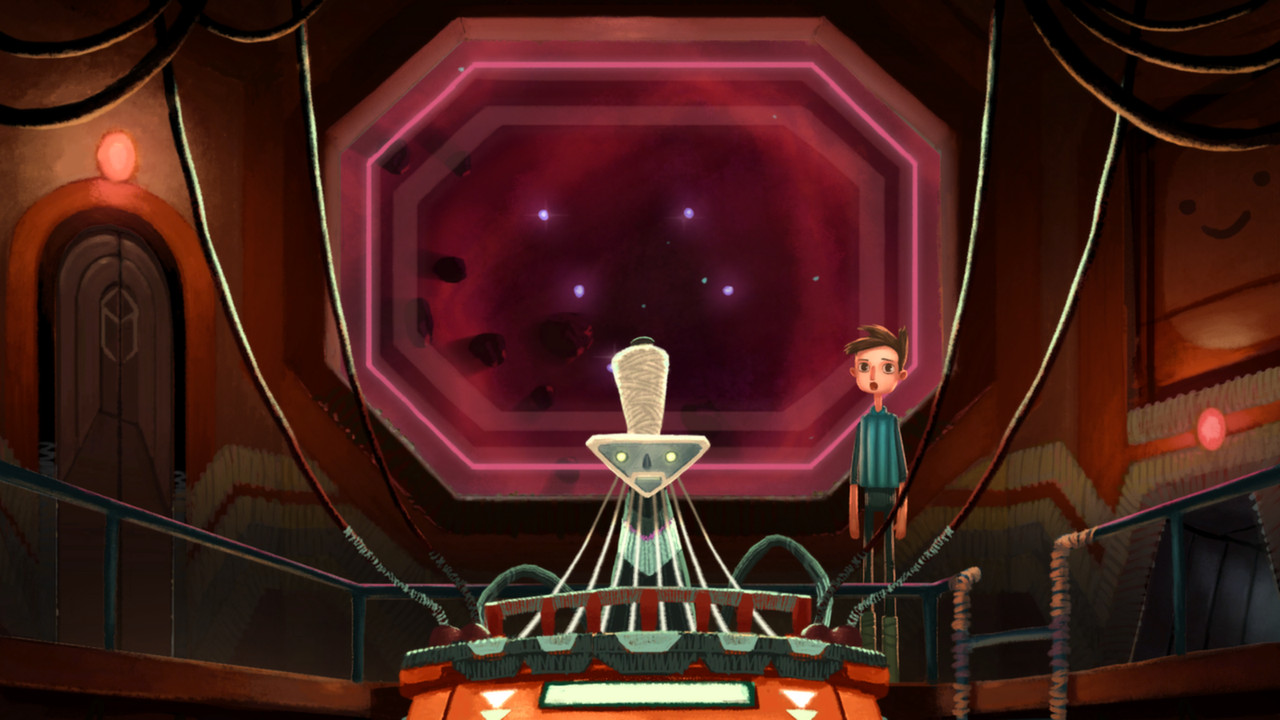 The design was even better with characters resembling those in early days of gaming, but modernized and beautified to fit players' expectations. Exploring the pleasant villages and cute systems seemed more as watching a high budget animated film than playing a computer game. Its colourful theme, contrasting a dark plot, in Vella's case gave a needed depth and immersion. With Shay, it felt like I just wanted to cuddle those cute knitted creatures he encountered while solving out the puzzles. They are both trying to escape their lives, and a journey is full of odd and humorous characters, which have all been gorgeously crafted to remind us of an old style games.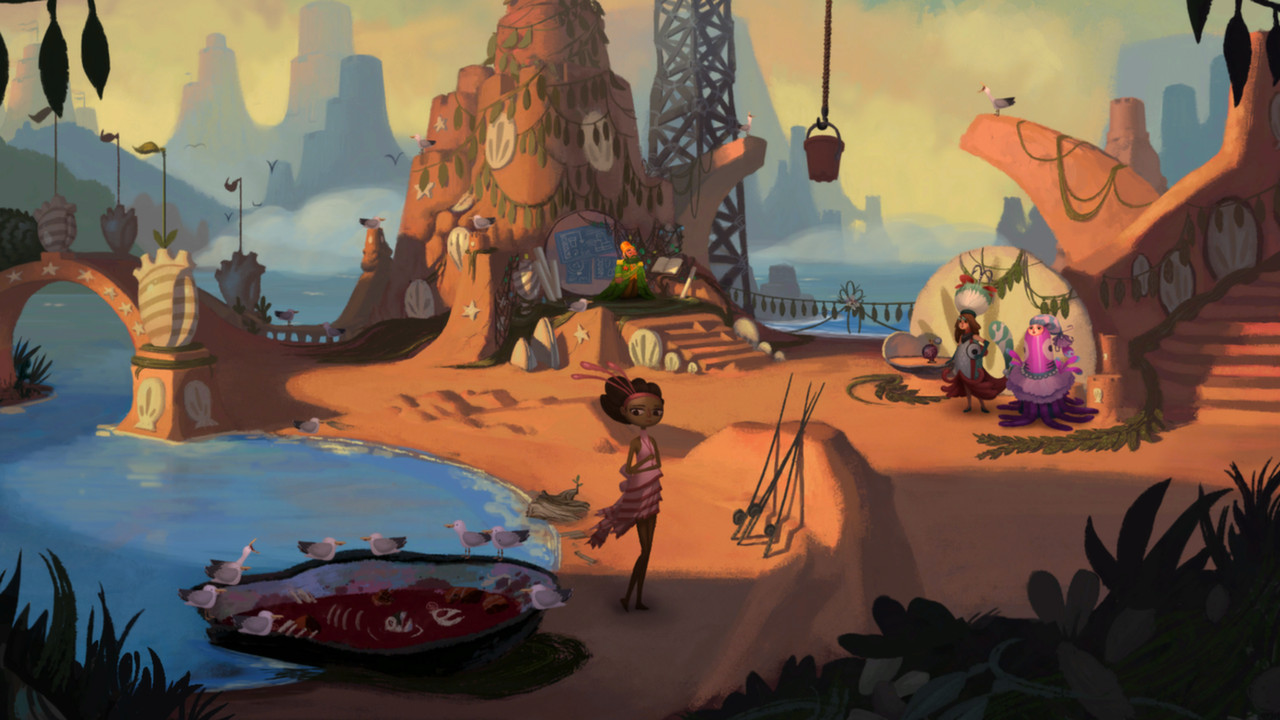 I expected a lot from Broken Age, since Tim Schafer was behind it and I grew up on old school point-and-click adventures. Often it involved tinkering for a while on how to solve the puzzle in hands. This time there was no tinkering and a simple logic was enough to get me through the journey. It felt more like a cartoon that I would rather watch then participate in. The only problem with a game is that I find it to be too short. I will certainly replay this part once Act 2 arrives and hopefully all pieces of the puzzle will come together, once the full story has been revealed.
NOTE: I will give it 4 just because the design is beautiful and story is unique, but there is not much of a gameplay, even for a point-and-click adventure.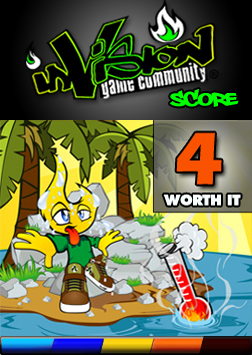 Disclaimer:All scores given within our reviews are based on the artist's personal opinion; this should in no way impede your decision to purchase the game.