You don't see too many developers brave enough to take on the task of making football management simulation games anymore, and I can understand why. After all, it is a tough ask for anyone to challenge the popular Football Manager series by Sports Interactive which has dominated the genre for many years. However, German developer BigBlaze Games along with publisher 2tainment have attempted to give it a go, and why not when Germany is home to the current World Champions (soon to be England at the 2018 world cup…yes I live in a dream world). The question is though; will BigBlaze Games have made a game that is as clinical and efficient as the German National Team, or will it be more like the England squad who never live up to their potential and always fail to deliver on the big stage?
Well unlike Football Manager with all its flashy licences meaning they have access to real leagues and players, Club Manager 2015 claims to return "to the simpler virtues of classic football manager games – without fancy gimmicks". As usual with these games you play the role of an up-and-coming football manager, with one of two options available for you to take. Option one is taking over at an existing club just like in Football Manager; the choice of clubs isn't as vast but you can select from a multitude of different clubs from around the world with the challenge of taking them to the top of their league and beyond. Option two is what caught my eye though because unlike most other football manager games you have the choice to start your very own club.
Building your very own team from the ground up you are given a set amount of cash and given the power to create the next Bayern Munich, Liverpool or Real Madrid. Starting with pretty much nothing except a schedule for the upcoming season, you must create a squad from scratch and hire all the staff you think necessary to help your club be the best it can be. Then you'll need to get your finances in order by setting ticket prices and ordering in merchandise, which again you'll need to price up so you can start generating money and make the club self-sustainable. Once you've got those foundations in place for your club you'll need to lay the foundations of your stadium. You begin with a small stand which limits the amount of money you can bring in, so to draw in bigger crowds you'll need more seats and also need to create amenities for the fans including car parks, bus stops, restaurants and fan club buildings.
All this is done through a nice simple menu system that is set up to resemble what it would be like to eat, sleep and live as a football manager in your own personal office. You have things such as a calendar which shows upcoming fixtures and events like cup draws, a note pad containing a checklist which will let you know when there are things you may need to pay attention to such as renewing player contracts and a phone which allows you to skip to the next day. Then you'll pop over to your tablet device where you are able to monitor your club finances, team set-up and also watch the live scores of your game. It could probably do with a bit of tidying up and maybe a few better graphics but as a starting point for the game to build on it is a solid footing.
Once you have everything in place you can begin your journey to climb up from the bottom of eight leagues all the way to the top and become a dominant force in the footballing universe. It all starts with booking your preseason training camp, a nice little touch that has somehow escaped the Football Manager game. Pick to stay in the home nation for free or trot off around the globe to discover better and more effective camps that will help your players develop into the stars they are destined to be. Once that is over it's on to the footballing season, which after some fine tuning you can apparently complete in around an hour. Theoretically this is great because I have become bored spending hours on Football Manager just getting through one season because of all the little bits you have to do before you can even get to a game. However in reality the system could do with a little fine tuning itself as when you make your way through the calendar you have to click to pass each day, rather than being able to skip days at a time when nothing is happening.
During your games you'll be taking to a simple enough looking screen which resembles your average live scores app on your smart phone or tablet. Around the edge of what shows the game highlights you'll find a live table to reflect your results and options to perform substitutions and change your formation in case everything is not going to plan. If your team has a chance at goal you'll be shown a short animation of players taking shots at goal from various positions, and you'll be biting your nails to see if the ball hits the back of the neck. It's a nice touch that isn't too flashy and reminds me a little of a betting game they used to have on the machine in my local Ladbrokes. That said, it could be improved upon with players wearing the actual colour kits that clubs have, because unfortunately every game has the home and away team in the same colour kits which are either red or blue and white.
Another nice little feature that Club Manager shares with Football Manager is the ability for local multiplayer games, allowing you and three friends to challenge each other for glory. This is quite fun when creating new clubs because each person is able to take their own approach to see whose ideas transfer best when it comes to creating the next big team to rule the world stage. Unfortunately for me I tried growing my club too early. I was making roughly £3,000 profit per game when at home thanks to bonuses from my sponsors, but I had player and staff wages totalling around £75,000 a month. Now you don't have to be Albert Einstein to work out that if you're making that big a loss you'll soon be in the red with your bank accounts and you can't run a club like that, unless you plan to run it into the ground. The positive thing was I won my games and got promotion in the first season which helps but still don't splash out on unnecessary things like nets behind the goal when you have no stands there.
So to conclude one's review; BigBlaze Games took on a Goliath challenge creating a football management simulation game and personally it turns out the German developer is shaping up to be a bit of a David. It's not quite at the calibre to knock Sports Interactive off their perch as the best developer in this genre but it's a good attempt at going back to basics and doing it well. I've said time and time again that you can make a pretty looking game but if it isn't fun then what's the point, because it is just a waste of time, money and effort. Luckily though Club Manager does exactly what they have aimed to do and create a simple game that is fun to play and that I would happily play again and again. That said the game isn't perfect, there needs to be some polishing up in areas mainly in terms of a revamped menu, being able to skip multiple days at a time on your calendar, and better animations, but this is a good foundation for BigBlaze to build on. Overall the game is definitely worth it, although being a similar price to Football Manager it may be hard to win over some gamers.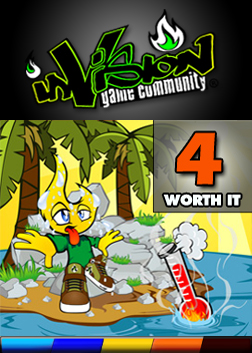 Disclaimer:All scores given within our reviews are based on the artist's personal opinion; this should in no way impede your decision to purchase the game.