Go into any gaming shop nowadays and one of the first names you'll see on the shelf when looking for headsets is Turtle Beach. I myself have never used any of their equipment before but I have friends who have sworn by them, saying they're some of the best available for console gamers. In fairness though, it's pretty easy being number one when you're pretty much the only major name being stocked on shelves in stores such as GAME. Go online and you'll find a whole new world of headsets from numerous manufacturers like Kingston HyperX, Plantronics and SteelSeries who also produce quality products that are compatible with your favourite consoles. However, when it comes to the Xbox consoles I have learnt that getting headsets can be a bit of a chore, because although you can find many compatible headsets online, a lot of them require wires to be stretched across the room into headphone sockets and USB ports, and very little of them come with ports to plug directly into your controller.
Upon opening the packaging for the XO One headset (aptly named as i is for the Xbox One) I began to understand why Turtle Beach products are well stocked in popular gaming stores and why they are highly recommended by console gamers, especially on the Xbox. It came with a connection that plugged directly into the controller just like the official headsets you get free with the console. Yep, there are no more wires being stretched halfway across the room for me anymore and no forcing me to sit in an uncomfortable position just so I can chat with friends while I play the Halo Master Chief Collection. The only issue I have is that the cable from the headset is rather short; for example my Plantronics Rig headset which plugs straight into my PS4 controller is long enough that I can put the controller in my pocket and walk off to make a brew while still chatting with mates. The XO One headset cable however is so short that it doesn't even reach the tip of my pockets, so instead of free movement around the kitchen I have to rest the controller on a work top when making a brew, constantly moving it around with me in fear of it falling and smashing on the floor.
There were two more issue with the connection to the xbox one controller and it may be no fault of Turtle Beach, but for some reason it failed to recognise the headset occasionally and disconnect or alternatively play sound through both the headset and the TV simultaneously. Unplugging the XO One and then inserting it again seemed to solve those problems but it was still a bit of a nuisance. The only way I could think it may be a design fault on behalf of Turtle Beach was that the connector to the controller was a separate adaptor which the headset had to be plugged into and maybe it was this connection that wasn't being picked up correctly. That said, there was a positive to this design with regards to the connecting part being a separate component of the headset, which meant you could use it as a normal pair of headphones for things like listening to music or for watching films on your laptop, rather than it just purely being a gaming headset. If you're worrying you'd look like a plonker as you walk around the streets listening to music with a mic sticking out, then leave those thoughts locked in a closet somewhere because the design also includes a detachable mic to prevent it being a fashion faux pas.
As already mentioned one of the main benefits of the headset are the connection device allowing you to plug directly into the Xbox One controller, it is not just an adapter though but a control for the headset as well. On the right hand side you have your volume control buttons allowing you to adjust the sound to a level to suit yourself, but remember full volume can damage your hearing, so play safe! In the middle you then have two buttons; one at the bottom used for muting you mic when someone in the room is trying to selfishly ruin your game time, and a button at the top which possesses the Turtle Beach logo on it. Now not having had a headset from Turtle Beach before I was unsure what this would do but having read the set up guide it was apparently for turning on a Bass Boost. Press once for a low boost, twice for a bigger boost and again to switch it off. Now many headsets provide this option in various forms but the XO One is one of the only headsets where the bass boost has been really noticeable, especially when listening to the remastered Halo 2 soundtrack on the Master Chief Collection. Finally there are two more buttons on the left that act as a mixer between game audio and party chat, an option that shines through during massive firefights where some headsets can drown the chat out.
Now the important bit, the headsets quality. As mentioned there is a bass boost option which works fantastically and unlike some of its competitors really does make a noticeable difference that allows you to experience gunshots and explosions as if you were in the game. As for the general sound, it comes through with crystal clear clarity allowing you to perfectly distinguish between game sounds and party chat, which is only helped by the headsets mixer. Usually headsets do have some downfalls though but whilst using it I never once witnessed any muddyness or tinny echoes that you sometimes find during the lower and higher pitch sounds, but when the headset will set you back between £50-£70 you'd hopefully expect that. The mic quality is good too, it allows for people to hear you clearly but it can occasionally pick up a lot of background noise and also depending on the position of the mic, pick up the sound of heavy breathing. Fortunately the mic is flexible and can be bent into a position to prevent the breathing being picked up.
In terms of comfort the headset has been designed rather well. The ear pads are covered with a mesh fabric material, something I much prefer over leather ear cups because they allow your skin to breath a bit more and prevent sweatiness. Unfortunately this also means that it doesn't block out background noises as much so as you play games you can still occasionally hear friends and relatives having conversations around you. The headband is also nicely designed with it being able to expand to wrap around even the biggest of heads like mine without affecting comfort thanks to a soft padding that is on the underside. The only downside comfort wise as discussed earlier is a short wire that prevents me from pocketing my control whilst I go make a cup of tea.
So to conclude, this is a headset that if you own an Xbox One you should absolutely think about purchasing it. If you're happy with the free one because you don't use headsets much then maybe it wouldn't be much use, but for those like myself who enjoy a good old chinwag while you tear up halo rings and sunset city it is definitely a massive improvement. It is a little pricey mind you, however with it being Christmas you'll no doubt be able to spot a bargain somewhere over the festive holidays. The only thing that genuinely annoyed me was the shortness of the cable from the headset to the controller, it could be rectified I suppose by purchasing an extension cable or just sticking a longer one on the headset, but that is unlikely to happen as the needs of the many outweigh the needs of the few. However in terms of quality and performance this is probably one of the best headsets you can get for the Xbox One due to the fact it is purpose built for the console, so if you are looking for a present for that special someone play it safe and get them the XO One.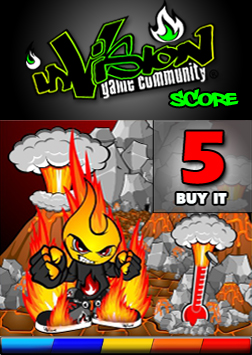 Disclaimer:All scores given within our reviews are based on the artist's personal opinion; this should in no way impede your decision to purchase the game.